ERP & EPM Solution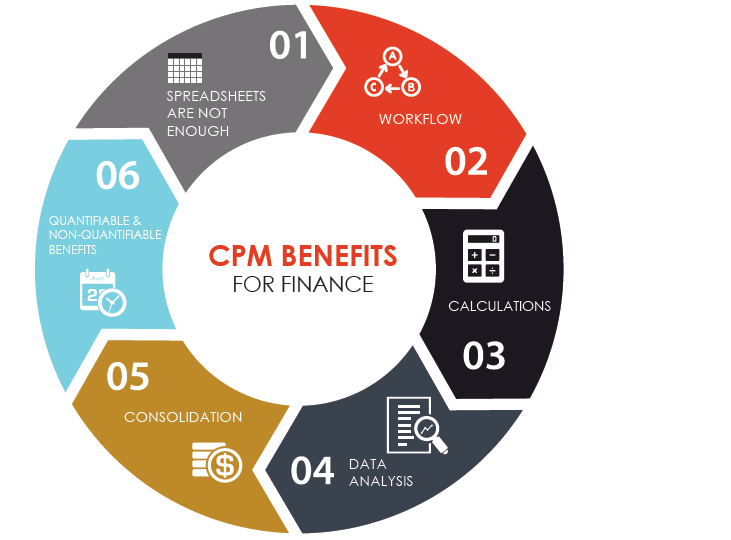 Trust us to help you getting ahead
Our mission is to provide powerful, intuitive solutions that empower both finance and business to lead with insights. Partnering with top CPM companies, our software as a service (SaaS) delivery model presents significant advantages over traditional model. The deployment model is much faster with a greater ease of use. It requires limited IT knowledge, lower cost of post implementation support and smooth application roll outs. Our software is designed to be used enterprise-wide, to complement the ERP systems. The graphical scorecards and dashboards display and delivery the corporate information while forecasting, planning and budgeting functions facilitates the management in making critical decisions.

In today's regulatory compliance environment, it's no wonder senior executives have serious, valid concerns about the IT systems and the extent to which they support business objectives and the risks IT poses in their organizations and the accountability of costs.

If you have key business requirements that are not supported by IT systems.
If you wish to automate or reengineer your business processes.
If you wish to have a partner in selection or implementation of the right software.
If you need a review or assessment of your IT function.
If you wish to have the right IT organization in place to support business requirements.
If you recognize the need to better align IT to the business.


IST combines with its global partners to provide a simple to learn, use and implement ERP solution that is easy to link with a third party application. IST provided ERP solution improves responsiveness, increases productivity, enhance customer services and eliminates additional cost by providing maximum return-on-investment (ROI). We have one of the lowest total cost of ownership (TCO) due to our self developed Sure-Success deployment and implementation model. Using Sure-Success we can implement ERP in months, not in years, providing immediate benefits to the customer.